Huge Staging

The Mobile stage shown below is no longer available for hire - however we still offer our stage risers which are perfect for small stages, podiums and corporate events. Please enquire for rates.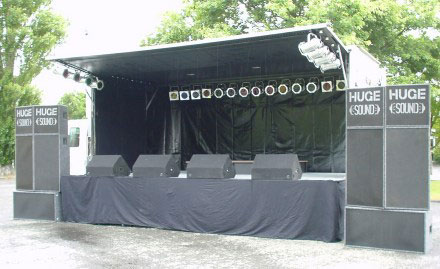 Huge Sound Mobile stage Truck shown set up with 12,000-watt sound system and 24 can lighting rig.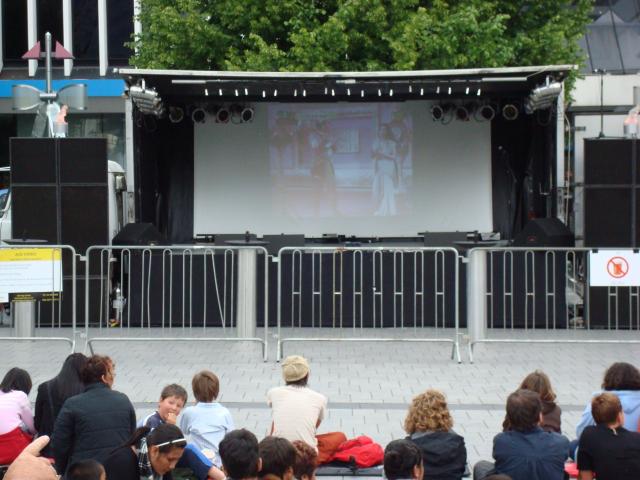 With our mobile stage, sound and lighting systems we have been able to provide complete production for many music festivals. We now only offer our stage risers.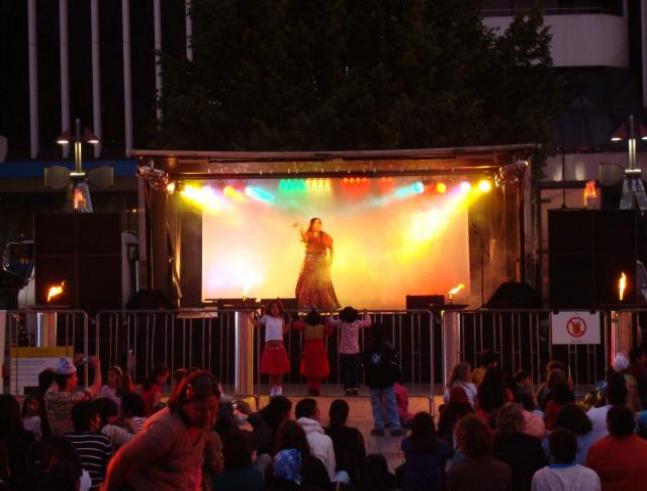 Our modular stage risers are shown below. We can build small podiums, drum risers or small stages up to 6 metres wide for indoor or outdoor shows.